Meet your SBTi Scope 3 targets with Goodwings
The Science Based Targets initiative's (SBTi's) Aviation Guidance document lists six ways to reduce your Scope 3 emissions. Goodwings covers all six!
SBTi-compliant ways to reduce with Goodwings
1. Reduce your travel
Goodwings is the only Travel Management System that doesn't make revenue off your bookings, to align our financial interest with the planet's. Our system will nudge your team towards bundling trips and traveling less
3. Be selective with suppliers
CO2 emissions data is available before you book, so travellers can choose the most sustainable airlines. Admins can set preferred airlines and even CO2 emissions limits on all bookings as part of the travel policy
5. Choose low-emission routes
Short flights create a disproportionate amount of emissions. Set policy rules requiring car or rail travel for trips shorter than a distance of your choice
2. Switch transport (rail vs. air)
Goodwings suggests rail options even when users search for flights (when possible) to encourage more sustainable choices. You can even set a company preference for rail through automatically-enforced travel policies
4. Approve classes of travel
Reduce your emissions by setting a preference for flying economy in the travel policy, and choose the level of enforcement you deem appropriate: Suggested, allowed with approval, or even hidden from search results
6. Use alternative fuels
Instead of using the commissions from your bookings as profits, Goodwings uses them to pay for biofuel - which counts as a reduction under the SBTi Aviation Guidance
Biofuel: an SBTi-compliant carbon reduction
The SBTi's Aviation Guidance document dedicates an entire section to how Sustainable Aviation Fuel (SAF) may be used as a carbon reduction in your accounting.*
Goodwings uses the "direct purchase" method described in the guidance.
*(found on page 31)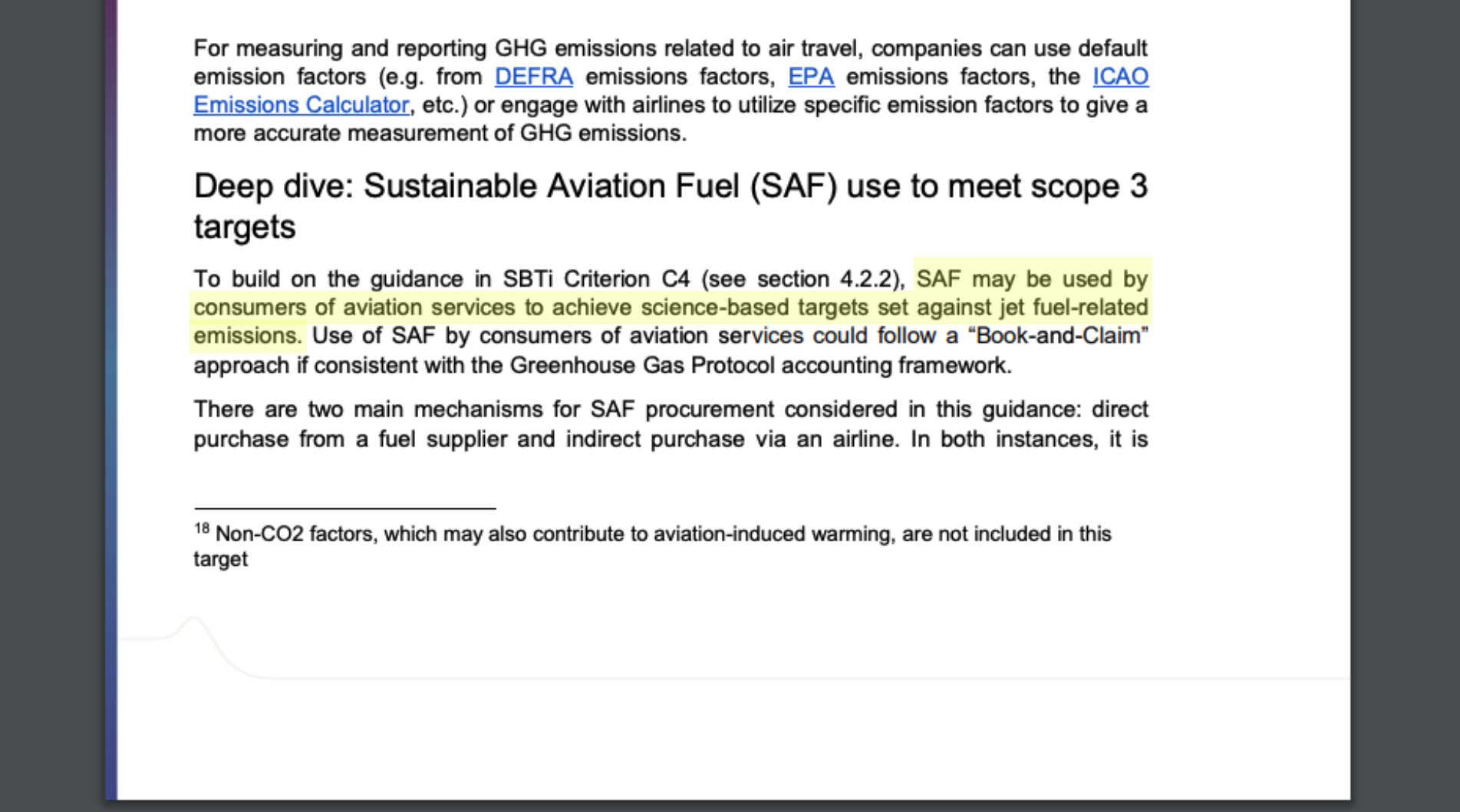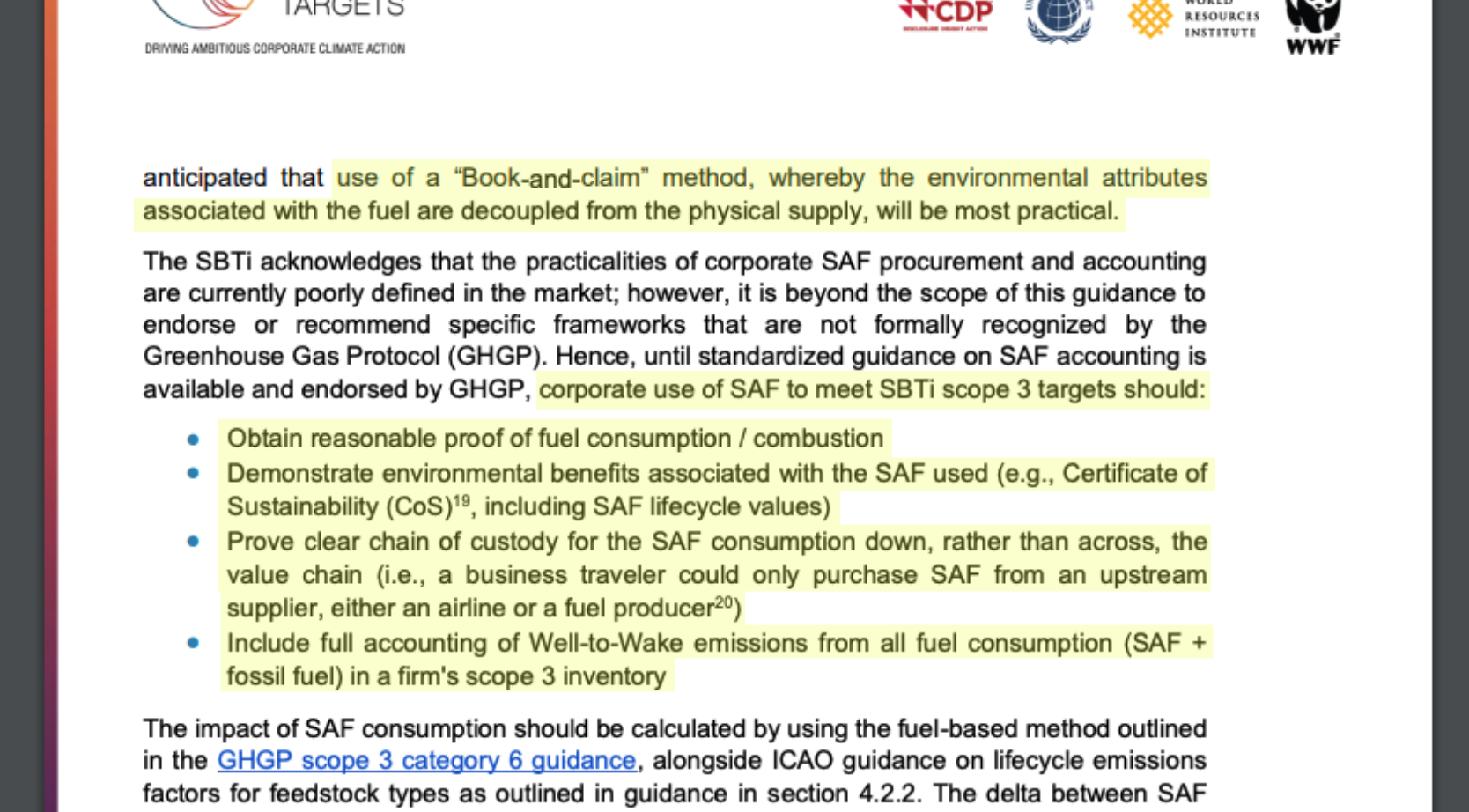 Goodwings uses the "Book and Claim" method
Goodwings meets or exceeds the four requirements outlined in the SBTi guidance that comprises the "book and claim" method:
Provide reasonable proof that the SAF has actually been used
Show evidence that the SAF used offers environmental benefits over standard jet fuel
Prove a chain of custody from the SAF supplier to the airline, to the business traveler
Include full accounting of Well-to-Wake emissions of the biofuel in your scope 3 reporting
How "Book and Claim" works with Goodwings
Here's how Goodwings meets the "Book and Claim" criteria:
Book: You book your travel with Goodwings and we purchase the sustainable aviation fuel from our supplier on your behalf
Supply: The SAF goes into a tank at an airport somewhere in the world
Delivery: The SAF goes into an aircraft (+ is used on a flight)
Claim: Your company can claim the benefits towards your Scope 3 reduction targets
We provide all of this documentation when the SAF has been put into operation with a certificate of purchase, environmental benefits (inc. well to wake emissions) of SAF and third-party verified chain of custody of the SAF.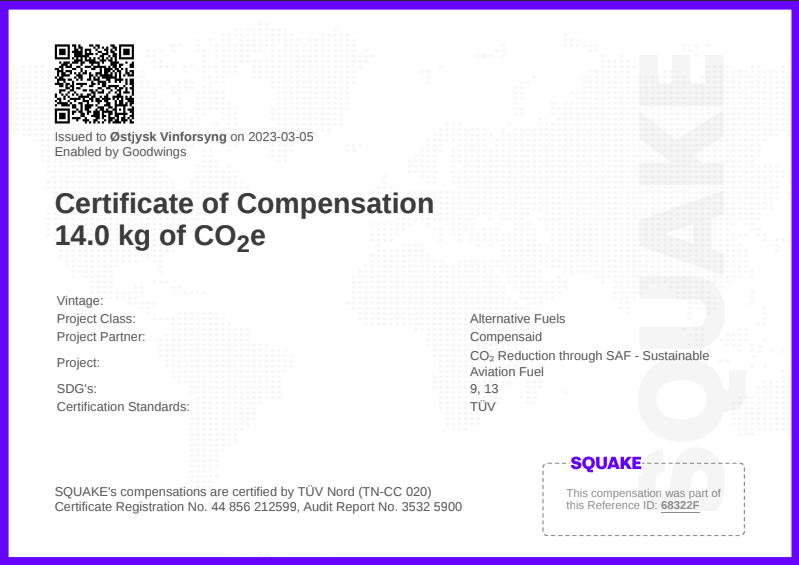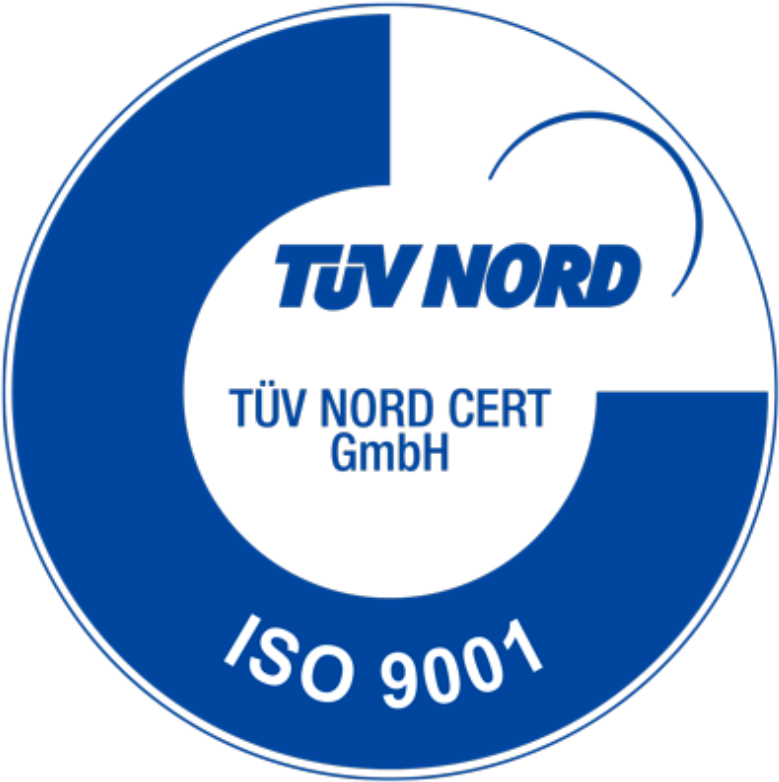 Fully visible, fully certified
Goodwings exclusively works with reputable partners and projects that are vetted to the highest standards.
Ready to start travelling responsibly?