The future of business travel
has landed
Reducing your business travel emissions is easy with Goodwings.
Award winning travel booking software
Science-based CO2 emissions reduction features
24/7 service from travel agents, not call centers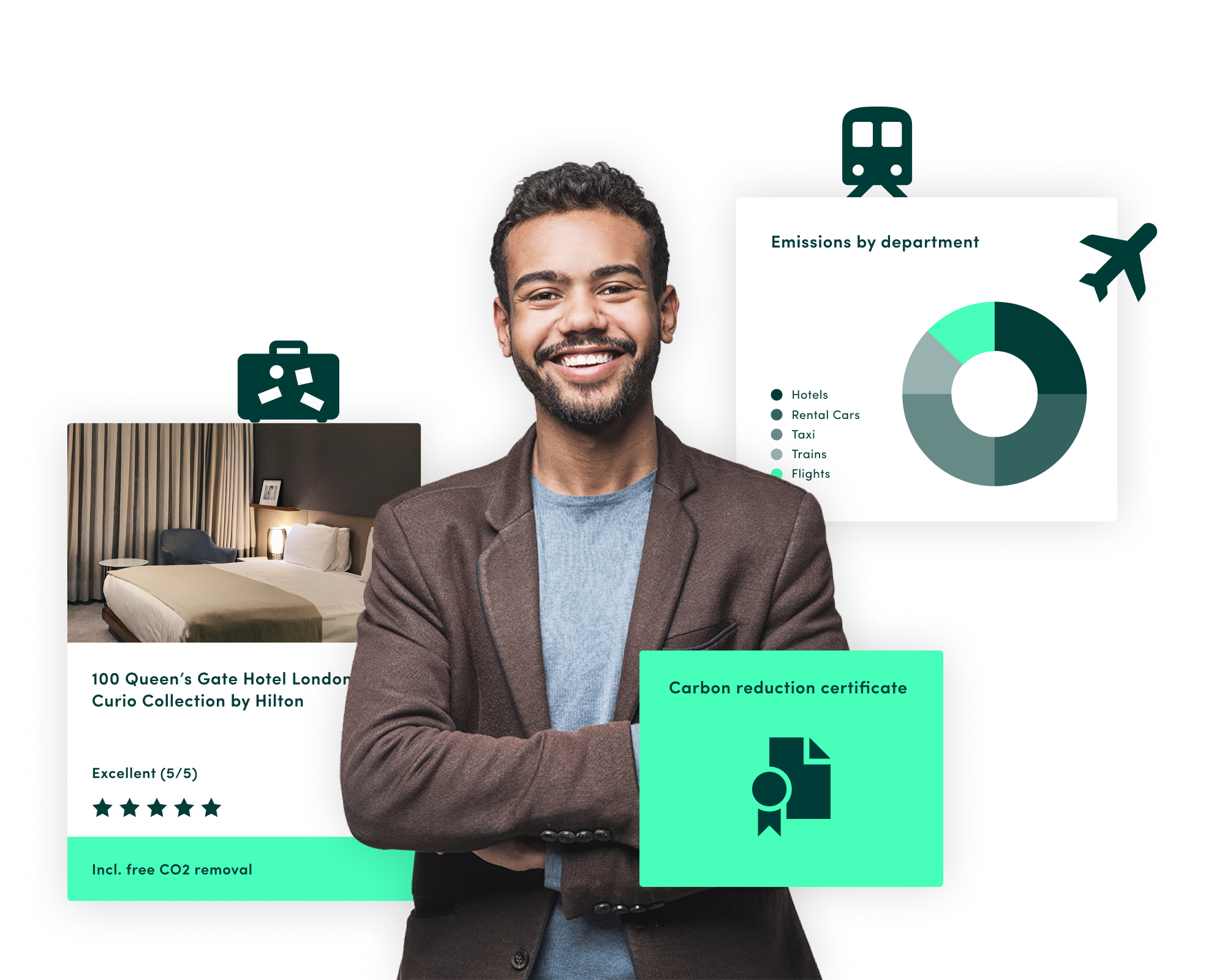 What makes Goodwings different from
other Travel Management Systems?
We don't profit from travel, and we don't want to
Other travel management systems
Incentivised to entice you to travel as much as possible, because their profits come from commissions when you book through them.

Sustainability is an afterthought, and will always take a back seat behind maximizing travel bookings.
Goodwings
Being subscription-based allows us to use the commissions to pay for your CO2 reductions, not profit.

Sustainability is the founding principle of Goodwings, and we offer features to help you travel less, and more responsibly - even if that means lower commissions.
Goodwings pays for your carbon reductions
So if we're not profiting off booking commissions, where do they go? They go into your Goodwings Climate Account, which you can then use to pay for plant-based jet fuel and other initiatives to both reduce and offset your carbon emissions.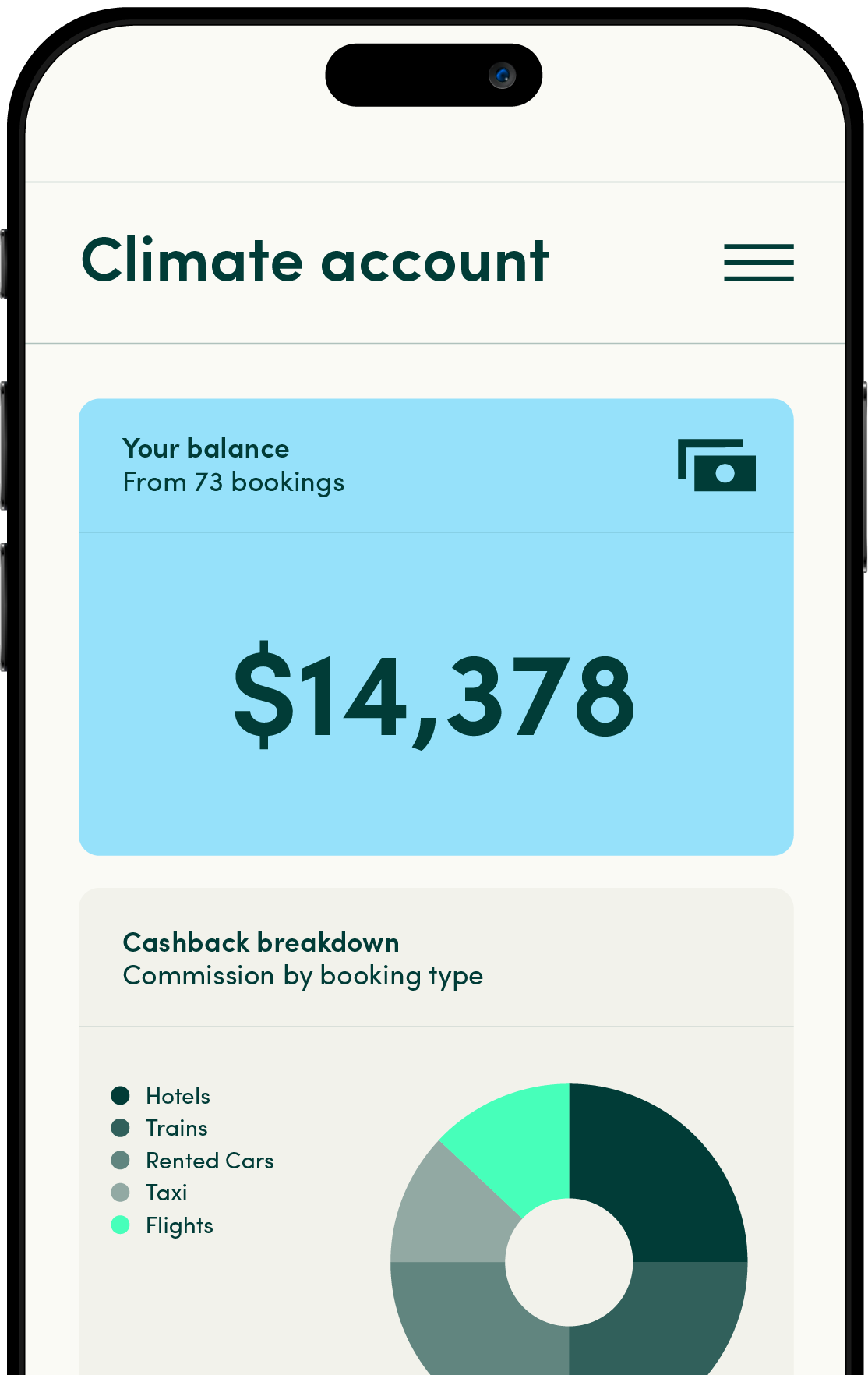 2-in-1 software for sustainable travel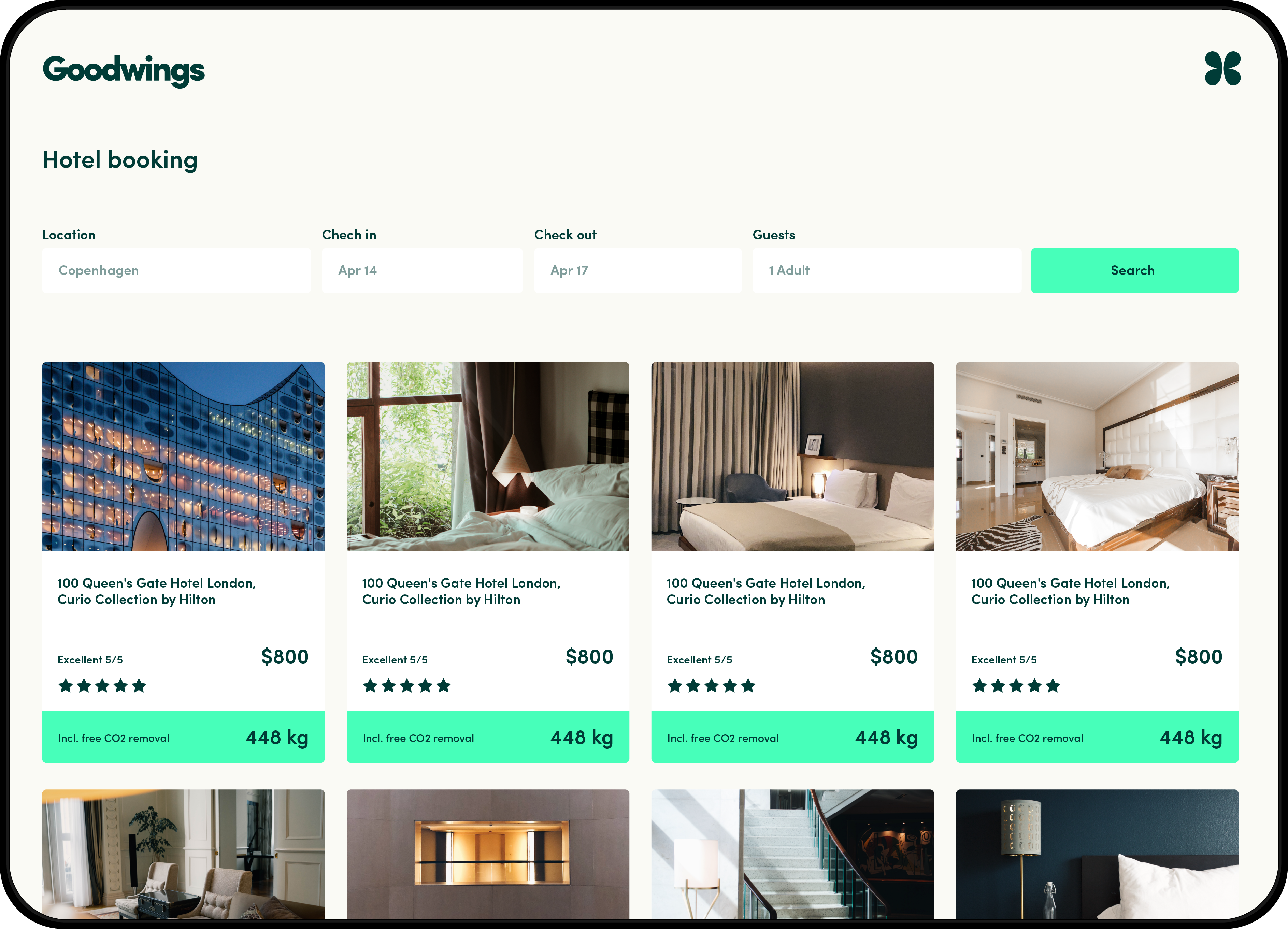 Travel management
✓ Book air, rail, rental cars and hotels
✓ 24/7 business traveler support
✓ Centralized administration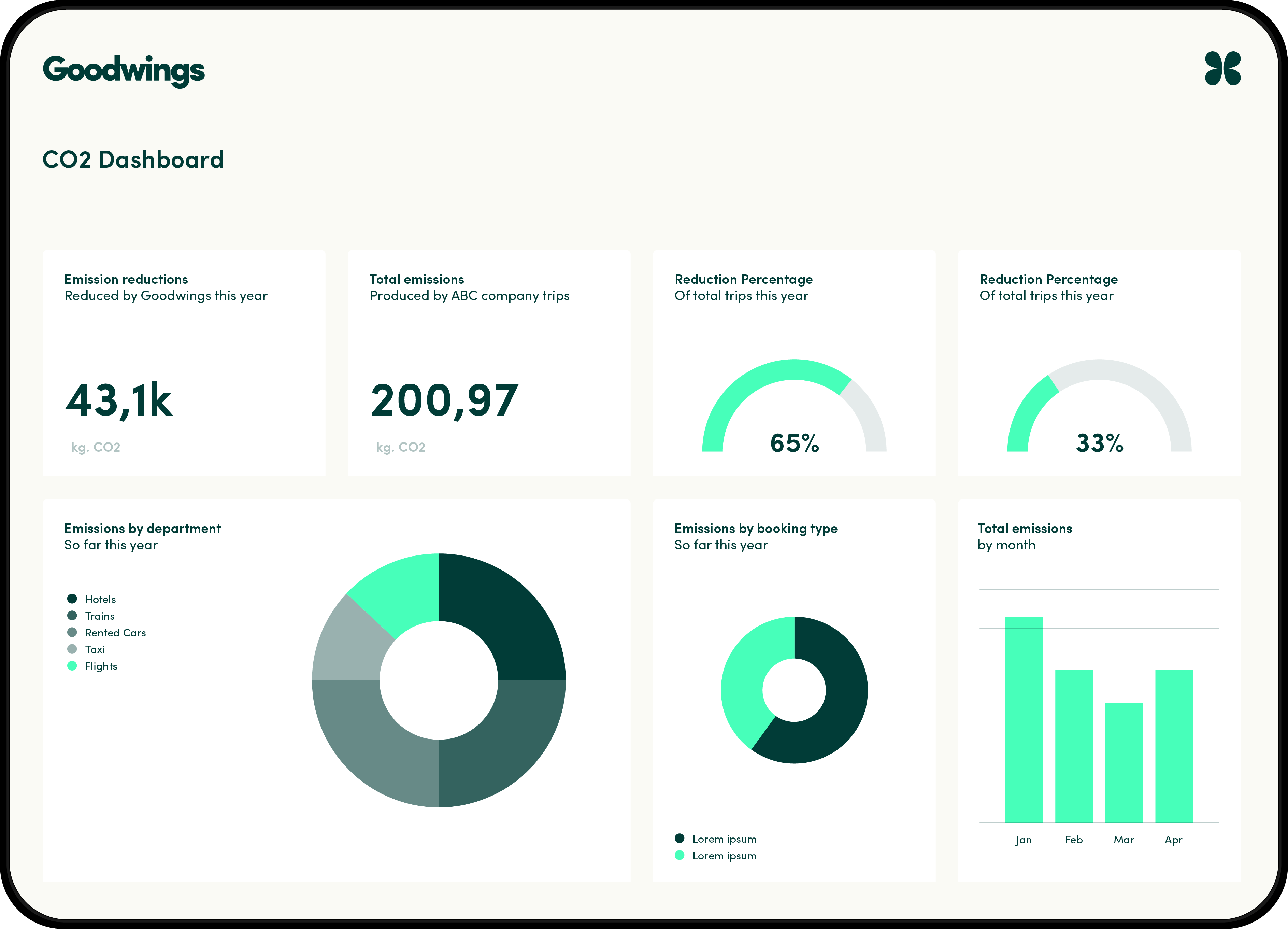 Sustainability Software
✓ Auto-calculate emissions
✓ Drive sustainable behavior across teams
✓ Report, reduce and offset CO2 emissions
"Goodwings helps us track thousands of data points and be who our clients want us to be."
David Fellah
Co-CEO @ Manyone
Business Travelers
Book your entire trip in one place

Cancel anything, anytime

Enjoy ultimate travel flexibility
ESG & CSR Managers
Get an overview of travel emissions

Track & report in real time

Tap into a new ESG budget with the Climate Account
Travel Managers
Save time and stay in control

Achieve full travel policy compliance

View & track travel data in real-time
Financial Controllers
Save money with negotiated rates

Get all your invoices in one place

Flexible reporting in just a few clicks
Protect your brand from greenwashing
Climate solutions are not all created equal. We and our board of expert advisors hand pick only projects that will make a provable difference for the planet and protect your brand.
Ready to start travelling responsibly?