"Manually tracking emissions was just not working for us"
Learn about the freight company setting the industry standard for sustainability, with the help of Goodwings.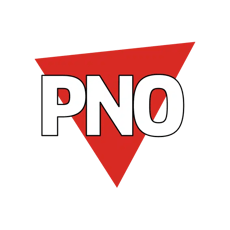 Reporting hours saved per year


120+
Financial equivalent




$2,000



(Based on 50 USD/hour)
2023 business travel reduction target



8%
Leading from the front on sustainable freight
PNO is the Nordics' leading supplier of short and long-term trailer rentals. Offering a fresh approach to how businesses transport goods, renting trailers saves their clients money and reduces the environmental impact of each journey. By working with PNO, businesses can just rent what they need, when they need it.
On sustainability, PNO is clearly leading from the front (they became a B Corp back in 2019, making them the first in the trailer rental sector at the time), but there is no getting around the fact that they're in a polluting sector - transportation. Staggeringly, it's estimated that 1 in 4 trailers in Europe is driving empty and loaded trailers are only at 50% capacity.
In order to set the standard for sustainable freight, PNO has mapped a clear and actionable plan to become a net-zero business by 2030. Goodwings is helping them stay on course when it comes to business travel, by giving them an intuitive and easy way to reach their annual 8% business travel reduction goals across their European offices.
Company: PNO


Industry: Trailer rental

Location: Denmark, Sweden, Norway, Finland, Netherlands, Germany and Poland

B Corp Certified since 2019

Challenge: Manually tracking emissions was taking too long

Solution: Introducing employees to the Goodwings carbon calculator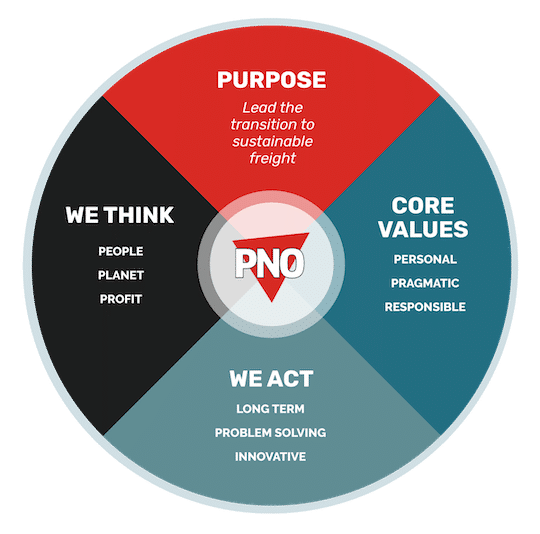 Challenge: Manually tracking emissions was taking too long
PNO has teams, clients and suppliers spread across Europe, making business travel a big part of connecting people and driving their business forward. In March 2021, Solvej Lee Ørnstrand, PNO's Chief Impact Officer, approached Goodwings with one simple request - to get an overview of their business travel emissions. With teams responsible for booking business travel themselves, keeping track of that data across 100 employees was just not realistic, and was detracting from important day-to-day tasks.
"
Let's be honest. Calculating travel emissions is a tedious task for everyone involved. Using Goodwings has freed up a lot of time for us, and has allowed us to really focus on our core business."
Solvej Lee Ørnstrand
Chief Impact Officer, PNO
Solution: A one-stop shop for tracking AND reducing business travel emissions
We introduced PNO employees to our intuitive carbon calculator, where they could not only track emissions across every aspect of their travel, but reduce them at the same time. Having a real-time overview of those emissions and an effective way of reducing them has helped PNO get closer to their 2030 net zero goals, but also helped engage employees around the topic of sustainability and how they can personally contribute at work.
Since 2021,
we've helped PNO
"Having real-time data is one way to ensure that you not only improve on your ESG performance throughout the year, but that you can provide employees with timely updates on their contribution and to the performance of the business as a whole. This means you can achieve more during the year, without having to wait for an end of year report to take action." Solvej Lee Ørnstrand, Chief Impact Officer, PNO

Accelerate progress towards 2030 net zero goals
PNO has been tracking emissions since 2019, but being able to reduce them at the same time has been a game changer, because it's helping them consistently achieve their 8% travel emission reduction targets compared to 2022 data, and putting them on track to reach their net zero goals by 2030.

Improve sustainability performance month-on-month
With managers responsible for overseeing their team's travel activity and emissions, the overview helps increase accountability and steer impactful decision making at an individual, team and company level before the year is out.

Increase employee workplace satisfaction and motivation
Promoting positive sustainability results with employees has been a key motivating factor for the PNO team, and has helped the company regularly achieve "excellent" on their "Employer Net Promoter Score" (eNPS).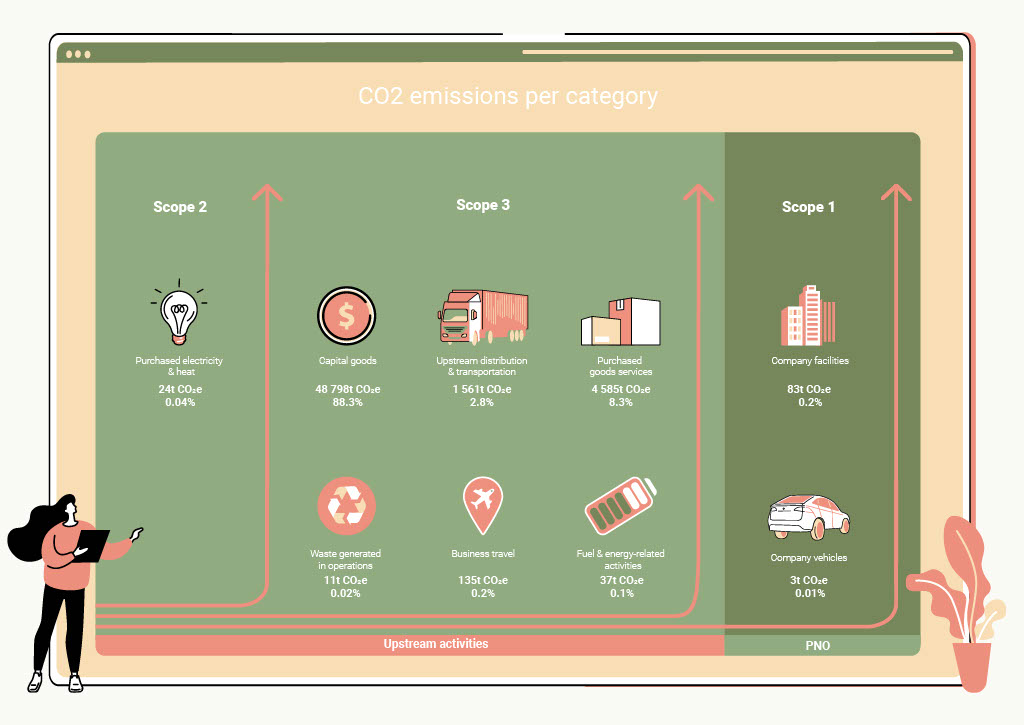 "We have offices, clients and stakeholders spread across Europe. So there is quite a lot of travel involved. It's about time we get a bit more formal about how to travel – to make sure we do it in the most responsible way. So we'll develop an official, low-impact travel policy that will be rolled out across all our countries. All travel will need to be logged in Goodwings, our travel platform that helps us to calculate how many emissions are created through our travel."
"
Employees want to work for businesses that have clear sustainability goals, and be part of achieving them, but motivation is critical to keeping morale up." "
Solvej Lee Ørnstrand
Chief Impact Officer, PNO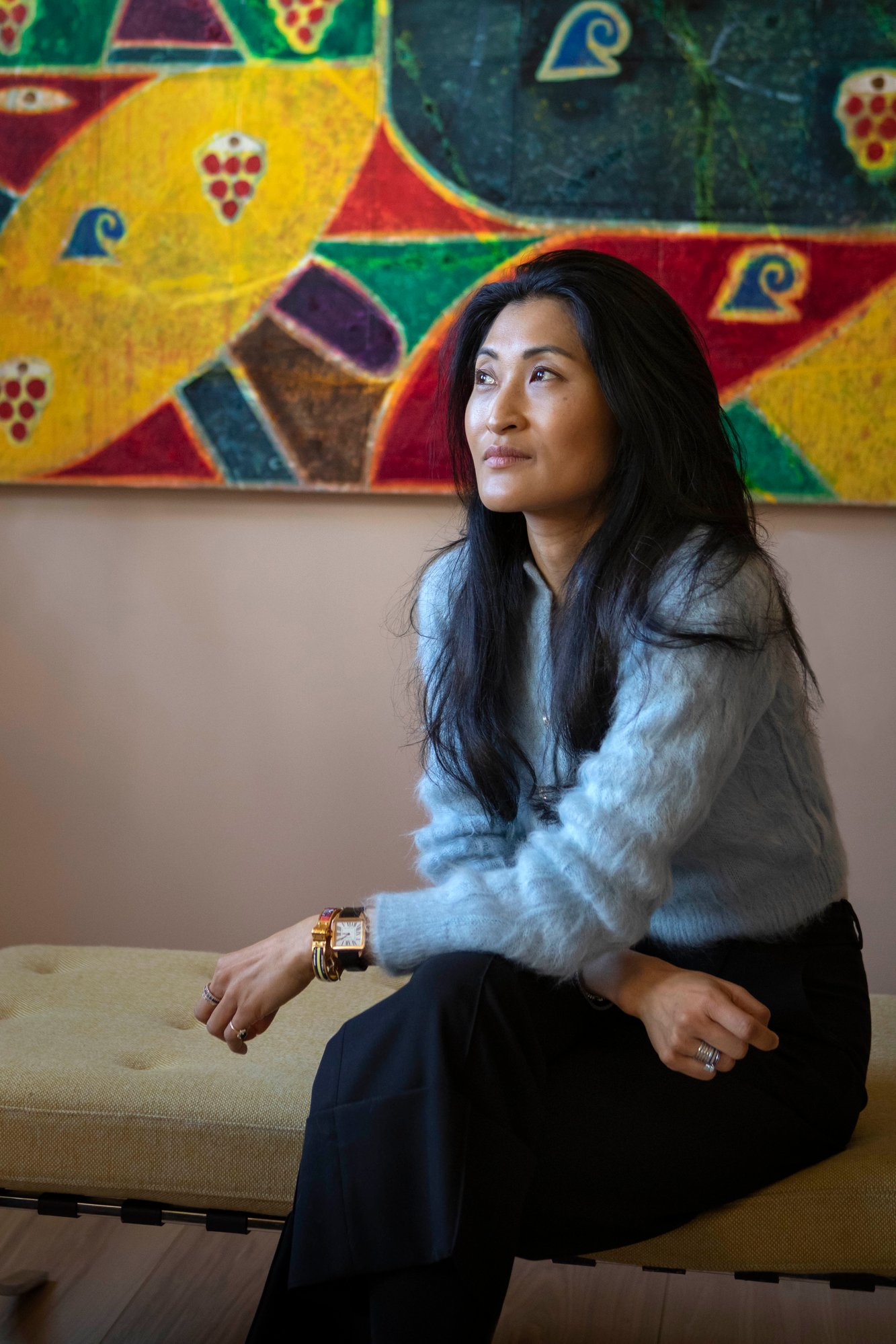 Ready to take control of your travel emissions?