Raising the bar on low-impact business travel
Learn how this strategy-design hybrid is balancing growing sustainability requirements, rapid company growth and protecting company DNA.
The Manyone way
Manyone is a strategy-design hybrid that's been growing steadily since its launch in Copenhagen, Denmark over 3 years ago. Now with a headcount of over 300 employees spread across 14 offices worldwide, Manyone is truly an international organization and one of the fastest growing consultancies bridging the gap between strategy and design. You can learn more about "The Manyone Way" and their commitment to sustainability here.
Company: Manyone


Industry: Design/strategy

13 offices worldwide

300+ employees

Challenge: Sustainability is a priority, but worldwide offices and consultancy clients requires travel

Solution: Moving from offsetting to reduction with biofuel
Challenge: Their work (and growth) requires travel
When it comes to travel, Manyone is no different from any other consultancy. Workshops, client meetings and company-wide team building events mean that teams regularly need to fly between offices to collaborate in-person. And while sustainability is a big part of Manyone's core DNA (which you can see from their company–wide policies), it has also become a growing requirement and expectation from prospective clients looking at sustainability as well as cost.
"
It's in our DNA that obviously we need to do this, but it's also something that our clients are increasingly expecting and requesting from us."
David Fellah
Co-CEO and Co-Founder of Manyone
Solution: Reducing emissions in a transparent way
As a rapidly growing business, it was clear that their travel needs were only going to increase over time, so it was important for Manyone to find a way of reducing those emissions in a transparent way. Moving from offsetting to reducing in January 2023 meant that they could double down on their sustainability efforts, while also signaling to potential clients that they are "walking the talk" on climate action.
Since 2020,
we've helped Manyone
"Using Goodwings was the only way we could actually reduce our emissions with biofuel, but in an affordable way." David Fellah, Co-CEO and Co-Founder of Manyone

Reduce their emissions with biofuel
Moving from compensating to reducing was a milestone for Manyone because it allowed them to take the necessary steps to become carbon neutral, but in an affordable way.
Crucially, it also sent an important message to prospective clients that they're serious about taking climate action.

Keep track of thousands of travel emission data points
With teams frequently traveling for work, tracking individual travel pre-Goodwings was taking around 30 minutes per trip, which was stacking up hours every month, and needed one person to track receipts across hotel, taxi and flight bookings. Having a way of automatically calculating those travel emissions helped free up time for management and provide a clear overview of the company's emissions.


Implement a company-wide sustainable travel policy
A common tension with businesses of Manyone's size is implementation. To ensure that Goodwings became an integral part of their company travel culture, our Customer Success Team helped them develop a sustainable travel policy, giving employees clear guidance on how they should book, track and manage their travel in the most sustainable ways possible.
With help from the Goodwings Customer Success team, Manyone has created a sustainable travel policy. Here you can see an how they've rolled it out internally.



Download our free guide to get expert tips and tricks on writing your sustainable travel policy.
"
Goodwings helps us report on thousands of travel emissions data points - an enormous task that we don't have to worry about with Goodwings."
David Fellah
Co-CEO and Co-Founder of Manyone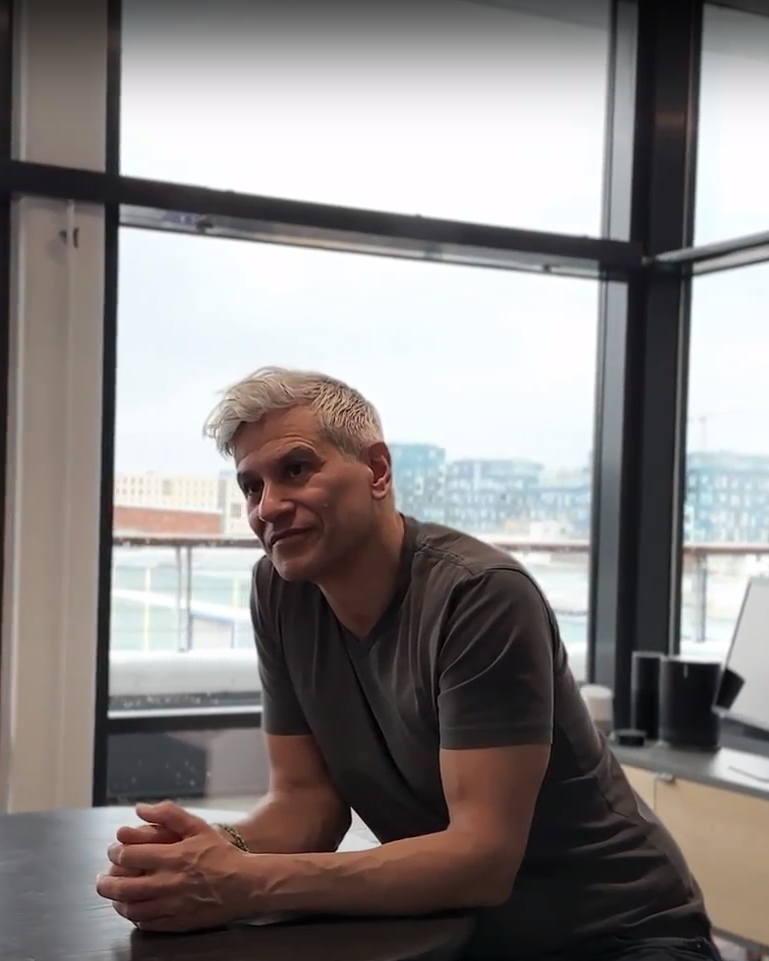 Ready to take control of your travel emissions?